Maynard ferguson sextet the the maynard ferguson sextet
"On Green Dolphin Street" (originally entitled "Green Dolphin Street") is a 1947 popular song composed by Bronisław Kaper with lyrics by Ned Washington . The song, composed for the film Green Dolphin Street (which was based on a 1944 novel of the same name by Elizabeth Goudge ), went on to become a jazz standard after being recorded by Miles Davis in 1958. [1]
Big band chart, jazz band, arrangement, orchestation, swing band, drums, baritone saxophone, bari sax, alto sax, tenor sax, clainet, cello, flute, viola, horns in F, C melody saxophone, cornet, 1st trumpet, violin, trombone, piano, guitar, bass, drums, sheet music, combo, jump, waltz, dance, fox-trot, dixieland jazz, pop, rock, blues, country music, Frank Sinatra, Vocal charts, instrumental music, rhumba, rumba, cha-cha, tango, bolero, mambo, show tunes, male vocal, female vocal, classic jazz, 1910, 1020's, 1930's, 1940's, 1950's, 1960's, 1970's, 1980's, 1990's, jive, hot tunes, top 40, hit parade, billboard to 100, radio music, theater orchestra music, pit orchestra, movie music, classical music, musician, Glenn Miller, Tommy Dorsey, Artie Shaw, Fletcher Henderson, Ella Fitzgerald, George Gershwin, Harry Warren, Glenn Gray, Benny Goodman, Harry Cinick, Diana Krall, The Beatles, Bobby Darin, Les Paul, Jan Savitt, Jerome Kern, Irving Berlin, Fred Atair, Lew Brown, Les Brown, Cole Porter, Stan Kenton, Vernon Duke, . Handy, Johnny Mercer, Duke Ellington, Count Basie, Milton Ager, Neil Diamond, Richard Rodgers, Leroy Anderson, Gene Krupa, Clarence "Pine Top" Smith, Sammy Nestico, Ray Noble, Donald Redman, Don Redman, Walter Donaldson, Will Hudson, Neal Hefti, . Polla, Frank Metis, Perez Prado, Frankie Carle, Walter Paul, Jimmy Dale, Larry Wagner, Charlie Hathaway, Frank Skinner, Gordan Jenkins, Fud Livingston, Art McKay, Jerry Nowak, Frank Metis, Graham Prince, Roger Holmes, Mornay D. Helm, Hawley Ades, Bill Holcombe, Buddy Rich, Gene Krupa, Louis Bellson, Lou Halmy, Lou Singer, Teddy Black, Vic Schoen, Chuck Bradford, Jerry Sears, Larry Clinton, Johnny Sterling, Gordon Jenkins, Fabian Andre, afro cuban, samba, Small Orchestra, Andrew Sisters, Bing Crosby, Fred Mac Murray, Dick Powell, Alice Faye, Mickey Rooney, Judy Garland, Noble Sissle and his orchestra, Quincy Jones, Bill Robinson, Cab Calloway, Tony Martin, "George Whites Scandles", GInger Rogers, Gene Autry, James Brown, W. C. Fields, Marx Bros, Allan Jones, Maureen o'Sullivan, Ted Fio Rito, and his orchestra, Kay Kyser, Isham Jones, Woody Herman, The Surfaris, Casa Loma Orchestra, Petula Clark, Ethel Waters, Louie Bellson, Shirley Temple, Xavier Cugat, Jimmie Lunceford, Louis Armstrong, Phil Harris & his Orchestra.
Clifford Brown with Strings Label: EmArcy 36005 12" LP 1954


CLICK HERE to Listen and View
All Don Ellis Charts Ed Palermo Ed Palermo's Big Band has been together since 1980 and has been playing and honing the music of Frank Zappa for close to five years, mainly in performance at the Bottom Line in New York City.
Performers: Menno Daams, Ian Smith, t; Matthias Seuffert, Alan Barnes, reeds; Adrian Fry, tb; Martin Litton, p; Martin Wheatley, g; Alyn Shipton, b; Norman Emberson, d. 2011
Both a vocalist and trumpet player, Christine Fawson has performed all over the world – at festivals, on educational recordings, and as a sideman on several artists' recordings. From 2002-2012, she was a member of the vocal jazz group Syncopation, which released three CDs and appeared regularly in the Boston area with Phil Wilson's Berklee Rainbow Band, the Capitol Center Jazz Orchestra and the Boston Pops. Fawson played trumpet with the DIVA Jazz Orchestra at such venues as Carnegie Hall, the Apollo Theater and Lincoln Center, and with artists John Pizzarelli, Maurice Hines and many others. A faculty member at Berklee College of Music for 14 years, she has three albums: Happy Talk (2003), My Side (2013) and Here Now (2016).
The repertoire includes pieces by Lennie Tristano ("Wow" and "April"), Warne Marsh ("Marshmallow"), Charlie Parker ("Dexterity"), and Thelonious Monk ("Little Rootie Tootie"), a Bob Hurst tribute to tenor-saxophonist Charlie Rouse ("Roused About") and three Stein originals. While the music often swings in a free bop fashion, there are also freer explorations and moments of unpredictability. The interplay between bass and contrabass clarinets is intriguing and fascinating with Jackson sometimes stealing the show. While Abrams and Rainey are mostly in supportive roles, they keep the music stimulating throughout.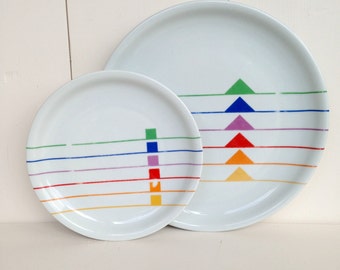 na.electricmotornews.info